college is around the corner and I want to get a haircut before I go.
I work at a summer camp teaching swim lessons so my hair is fried and chlorine-y and bright blonde.
It's going to go back to being brown before I leave, but it's the style I need tons of advice with.


I would love something....shaggy or angled and chic, but I also need to be able to put it up in a ponytale, even a super short one.

I'm completely out of ideas and that's where you come in! hopefully. <3


oh some history: My hair's wavy and funky. It will take a curl and it will go straight but it dries wavy and weird.
I'm a dye-addict. I'm naturally blonde with these black eyebrows, which I got sick of and decided to go brunette/auburn-y colored. I dye my hair about every 2 months or when my roots start to piss me off, but usually it's the same shade of brown.

so my hair is not the healthiest thing. But, it's not hay yet.

curly: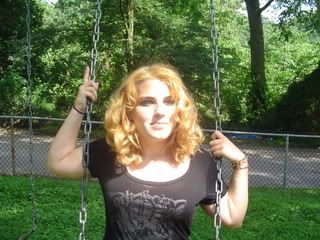 please ignore the whore do-me-now face.

side view: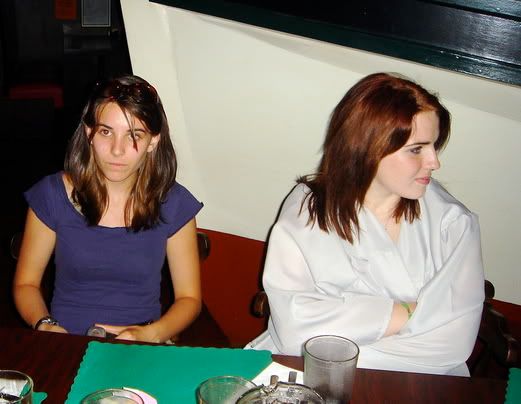 kind of....natural-ish :

air dried: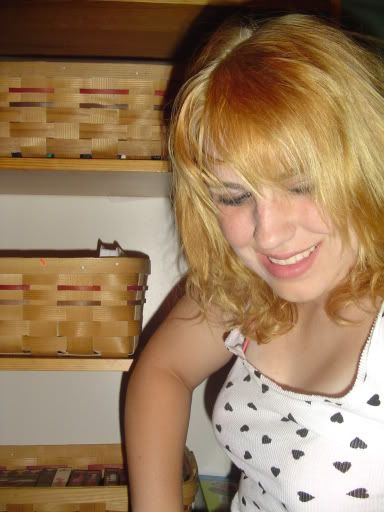 you can see the length of the bangs: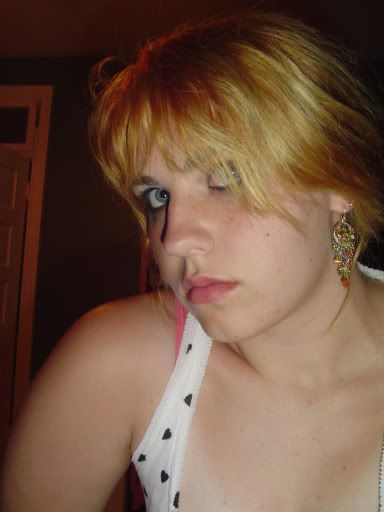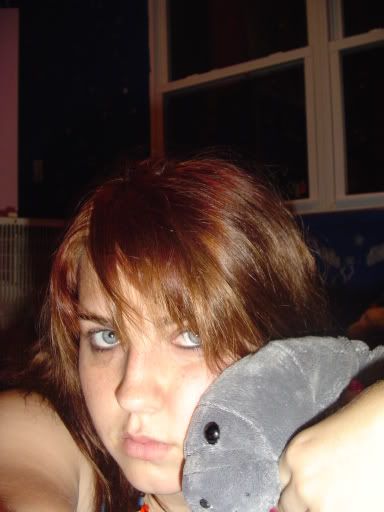 ok I know I look retarded, but still.
what should I do????
thank you so much in advance.